Video Production
We produce videos with state-of-the-art equipment and our unique blend of creativity.
Documentaries
We tell stories that truly impact and reach deep into the minds of our viewers.
TV Commercials
We shoot and produce tv commercials in engaging ways that excite our consumers.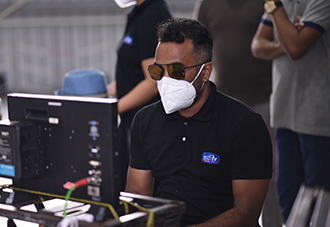 Events
Conducting and managing an event has always been a challenge, from start to finish.
Gender Equality
Hari Global is a platform for everyone. Gender and its intersectional dynamics are openly discussed and respected in our engagements.
Human Rights
Hari provides a voice for marginalized groups and fosters human rights in all its collaborations.
Diversity
Taking content to a multi-ethnic, multi-cultural audience is at the core of Hari Global's values. Diversity is therefore the epicenter of our operations..
Hari Digital
Hari Global's digital arm, Hari Digital is the one stop shop for all digital solutions. From overt to covert campaigns, and beyond, we specialise in providing multi-dynamic innovative solutions to clients under one roof.

Documentaries
She
From our Women, For Our Women. SHE sets the stage to discuss crucial issues affecting women and gender minorities. It also spotlights stories of trailblazing and resilient women breaking barriers to tell their tales of resilience and is operated by an all-female power team.